GPS Vehicle Tracking System for Fleet Management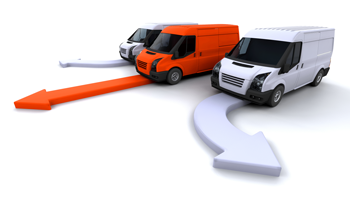 Modern vehicle fleets are expensive to run and operate, oil prices, maintenance and running costs are always on the increase and the roads that businesses rely on to deliver goods and services are getting more and more congested—and dangerous. Today's fleet managers need to plan carefully to face the ever increasing challenges from customers, mobile assets, and workforces. The convergence of Telematics, Vehicle Location Based Services, GPS, and Wireless Technologies, combined with mature, reliable hardware platforms that can operate in harsh and extreme environments has made ARKNAV's GPS vehicle tracking systems an attractive and viable solution. We aim to develop innovative vehicle tracking products, along with cost effective pricing and more added value.
Main Products :
Our news :
2016/7/12
TDVR 42D Advance GPS Fleet Tracker DVR will be available soon!!
It is a comprehensive fleet tracking system with real-time and on-demand video streaming. more
2015/11/16
Uark news release.
Uark a newly created brand, dedicated to commercial wireless and electronic products is launched! Check out our new website
2015/07/10
WEB-201 On-line Tracking Panel.
To provide more functions and improve the user interface, ARKNAV has recently updated WEB-201 On-line Tracking Panel … more